December 5, 2017
Callback Follow Up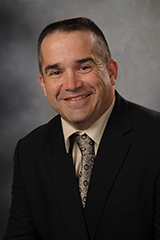 Yesterday afternoon, I announced to our local unit partners via email how we will address the local unit portion of Extension's $904,755 callback. I wish I did not have to make that announcement and take that step. I also wish that our Extension regions, our departments, and even my office did not have to give back 4.9% of their Extension budgets, but that is the situation we face. No part of our Extension programs receiving state and tuition appropriations will be unaffected.

Some wonder why a decrease in enrollment affects Extension. In 2012, President Schulz helped to offset a deep state budget cut to Extension by supplementing our budget with tuition dollars. The philosophy for keeping it in place is that we are a Land Grant university, and, as such, tuition should help fund Extension just like it helps to fund the other two parts of the Land Grant mission – teaching and research.

Challenges like this callback are a setback. It is my experience that those who handle setbacks best seem to do so by looking at them as an opportunity to learn and an opportunity to make improvements. We must take this approach. Even though we are facing a financial hardship now, let's come out of this with a plan to make K-State Research and Extension an even better and more financially resilient Extension system.

Following the Listening Session series and starting with the 2018 Partnership Meetings, we will be soliciting input from all members of our K-State Research and Extension system to address our budgetary challenges and the critical issues brought up in the Listening Sessions. Together, we will develop and implement plans to improve K-State Research and Extension. I look forward to working with you as we enable K-State Research and Extension to thrive in the future.