December 19, 2017
Thanks and Happy Holidays!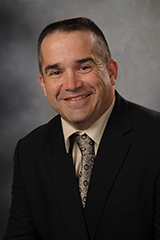 Campus will be shutting down for the holiday break from close of business on Friday, December 22, until Tuesday morning, January 2, 2018. That fact makes this Tuesday Letter the last of 2017.

2017 was a year of transition and challenges for K-State Research and Extension. We have had budget challenges to endure and overcome. Some of our colleagues have retired or accepted new roles and challenges. They all will be missed, and we wish them well.

On the plus side, we have colleagues, both new and familiar, bringing their perspectives and skills to their new roles. I have been told by more than one that they felt truly welcomed in their new roles with the K-State Research and Extension family. I, too, have felt welcomed in my new role, and I want to thank you for that. Through all the challenges and transitions, our focus did not deter from our mission. Because of your work in providing research-based education, information, guidance, and facilitation – the people of Kansas were able to address the Grand Challenges in meaningful ways. You helped them to make decisions that improved their lives, livelihoods, communities, counties and state. You helped the people of Kansas to feel a sense of accomplishment by enabling them to better their lives. For this, I thank you, too.

I also want to thank you in advance for the work you will do in 2018 and beyond. In particular, I look forward to working with you as we better enable ourselves and K-State Research and Extension to serve the people of Kansas.

To you and your families, I wish you the happiest of holidays! See you in 2018!