March 31, 2020
Week Three of COVID-19 Work Protocols Bits and Pieces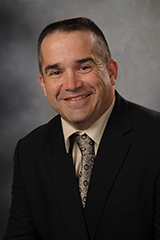 As we move into week three of our COVID-19 work protocols, I hope everyone is healthy and is adjusting well to our new work life. I am very proud of how much many of you have done in so little time, and I am very impressed by what I see many of you doing on social media. An Extension professional educates, and you seem to be doing a great job of discovering innovative ways of educating the people we serve. And, it's only been two weeks under this new paradigm.

If you haven't found your groove, yet, that is okay, too. You will. These all are very big adjustments. I am not concerned about counting the number of hours an Extension professional has worked right now. Just make positive steps forward in reaching out to the people you serve. Stuck on what to do? How about calling, emailing, or messaging some of your loyal program participants and see how they are doing? I bet such conversations will trigger some thoughts about how you can move forward.

Following up on an idea put forward during Taylor Kennedy's March 20 Every Third Friday discussion on social media use in Extension, and more fully discussed during our March 27 Friday Extension Update, we will also be reaching out to the public and assisting you with determining programming needs. The "How Can K-State Research and Extension Help?" survey initiative will go out this Thursday, April 2, via a social media blast. This initiative enables participants to indicate their current top three concerns from eleven issues areas, explain more fully why those three issues concern them, and it allows them to indicate how they would prefer to receive educational information about those issues. The survey also allows participants to indicate their county of residence, so we will be able to provide results by county.

As I noted in an email distributed Saturday night, Governor Kelly ordered a statewide stay-at-home order. This order makes the COVID-19 response actions more uniform across the state. I believe that our current COVID-19 protocols, including those in place for currently open offices, are in alignment with those outlined by the governor. If we find out otherwise or if stricter protocols are placed on our operations, you will be informed via email.

Your participation in the recent State of Extension, Every Third Friday, and the new Friday Extension Update has been incredible. Keep it up! We have to keep the communication lines going during these challenging times. At last Friday's Friday Extension Update, we had over 350 sites logged on. Considering that K-State Research and Extension funds 380 Full Time Equivalent Extension positions, this was great participation!

Join us this Friday from 3:00 to 4:00 p.m. for the second Friday Extension Update to receive some updates from the Extension Administration Team, a professional development teaser or two, and a programming highlight. A more detailed agenda will be circulated later this week. To join, simply click on the following link:
https://ksu.zoom.us/j/889222834,
or call in to the meeting using the following telephone numbers:
1-346-248-7799 or 1-669-900-6833.
The meeting code is 889222834#.

Until then, keep up the good work, and take care of yourself, your family, and each other!