July 20, 2021
Magical Experiences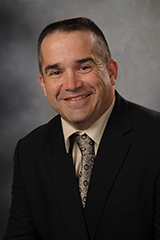 July is a magical time of year. It is our 4-H fair season, and one of my favorite local weightlifting competitions takes place in July, too. They both have played - and continue to play - important roles in my life.

This past weekend happened to be that favorite local weightlifting competition. I played a variety of roles. I was a judge, a participating competitor and a coach. It was a pretty magical "competition" as everyone, no matter their capacity, was focused on the same big four things: celebrating the hard work of the participant, celebrating their personal improvements, practicing sportsmanship, and helping the participant learn how to be better next time. Getting to lift in the meet was the celebration of our hard work. Seeing or learning about how much the lifter improved from the last time was the celebration of their personal improvements. Sportsmanship was shown through cheering for and supporting our fellow competitors and being happy for their success. The learning how to be better for next time came in the form of friendly mentoring from the judges, coaches and other competitors. Yes, there were placings, but those placings paled in comparison to those four more important aspects of this local weightlifting competition. I will remember the experience and these four outcomes long after I forget about what medal I achieved.

When I think back to my favorite "magical" 4-H project and fairs, those same qualities were apparent. The 4-H'ers, their parents, judges, club leaders, and other 4-H'ers celebrated the completion of my projects. I had discussions with the judges, my mentors, and fellow 4-H'ers about how much I learned in completing the project. Judges, club and project leaders, parents, and other 4-H participants provided me with friendly and positive mentoring to allow me to become even better in my projects (and life) the next year. Sportsmanship was exhibited as I congratulated and was happy for other 4-H'ers and they did and felt the same for me. Yes, placements were awarded, but those pale in comparison to these other life experiences. I remember the experience and the four outcomes. I cannot remember the ribbons I received for most of my projects.

Of course, not all lifting competitions and 4-H fairs are magical. Sometimes participants, judges, mentors, and parents put too much emphasis on the wrong things. The fairs are also memorable but for the wrong reasons. We learn from them, too, but in negative ways and with negative outcomes.

I hope that the majority of this year's 4-H fairs were, are, or will be magical. If so, great! Keep up with your good work. If not, think about what you can do to make sure that your fair environment emphasizes and achieves these more important outcomes of 4-H. It isn't easy, but I think we owe it to every 4-H'er to have wonderful memories of magical 4-H fair experiences.