June 2, 2015
Vision 2025 Extension StrategicPlan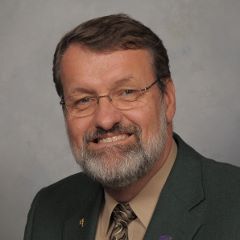 Extension's 2025 Strategic Plan is now easily located on the Employee Resources home page. As we think about ensuring the future of Extension, I am reminded of the need for change and improvement. Status quo does have an outcome. In the strategic plan for Extension, we simply identified two broad goals, but those goals have implications for all of Extension, and how we must focus our work for ensuring the mission of Extension is being fulfilled in Kansas and the nation.
Goal 1. Lead and advance our state by providing and empowering Kansas residents with the knowledge, education, and facilitation needed to address the Grand Challenges and enhance quality of life and livelihood of people and their communities.
Goal 2. Build our human capacity and infrastructure to readily address the Grand Challenges and accomplish our vision and goals.
I've mentioned before, and believe it worth repeating. People's experiences with Extension vary widely depending upon where you live and how you connect with local Extension. Some of that difference is simply because in Kansas we have vast differences in staffing for a county or district. But, even with such differences, we must focus on some key outcomes for all persons living in Kansas. Those outcomes include:
• Local units will have assessed local Grand Challenge needs and developed, implemented, and reported against action plans that address those needs.
• Local units will effectively communicate the public value of their programs.
• Local units will have developed a culture that embraces interdisciplinary, internal, and external collaboration.
• Local unit boards, personnel, program development committees, volunteers, and their program audiences will more closely reflect the characteristics of the communities they serve.
• Local units will be aligned in districts or in such manner as to encourage agent specialization.
• And, local unit personnel will have developed the content specific and core competency expertise needed to develop an area of expertise which aligns to priority program needs.
Change is needed. Change is necessary. We are and must be about making strides towards continuous improvement. This Vision 2025 Extension Strategic Plan can help guide our thinking and actions. Have a great week!