June 9, 2015
Message Regarding the Past Week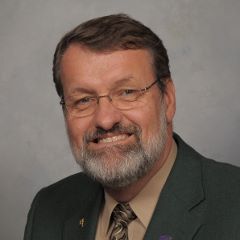 Following is a message that Dr. Gregg Hadley, Assistant Director - K-State Research and Extension, posted to Facebook late last week. I thought his words put the emergency furlough notifications that we've been through into a more proper perspective. Thanks, Gregg!

It would be easy for my K-State Research & Extension colleagues to feel unappreciated this weekend. But, somewhere and everywhere in Kansas throughout the year, things like the following happened:

*An Extension professional helped a farmer with a difficult production decision she was facing on her farm
* Another Extension professional's nutrition and food safety program taught a dad how to plan and safely prepare healthier meals
* A town board participated in a KSRE webinar that showed how to have more productive and impactful meetings
* A horticulture agent showed a group of homeowners proper lawn watering techniques that both conserved water and great looking yards
* A grandma was taught by an Extension professional how to stretch her retirement resources further by flowing a household budget
* And, a shy young girl nervously stood up for the first time in her 4-H club meeting and made a motion to have the club engage in a community improvement program

While recent events make it easy to feel unappreciated, just remember, these people, and the hundreds of thousands every year who are helped by KSRE Extension professionals for all you have done, all you do, and all you will continue to do for them.