September 5, 2017
High Blood Pressure: Are You Sure Yours is OK?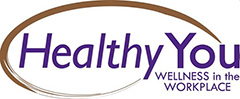 Around campus and around Manhattan, I am known as the guy on the bike. For the past several years, I have averaged riding approximately 2,300 miles per year. My heart rate is low; I have an excellent VO2 max (a measure of aerobic fitness) and my body fat and bone density are good enough to be in the 90th percentile for men my age. Surely, I can't have high blood pressure, can I? The answer unfortunately is yes, I have high blood pressure. For most of my adult life, my blood pressure was excellent. However, age and genetics have finally caught up to me; two risk factors I can't do anything about.

The problem with high blood pressure is that most people have no signs or symptoms, even if their blood pressure readings are at dangerously high levels. Some people may have headaches, shortness of breath, or nosebleeds, but these are not common and can be confused with other ailments, and only occur when high blood pressure has reached a severe or life threatening stage.

For young adults, have a high blood pressure test at least every two years. If you're age 40 or older, or younger with high risk factors, you should get a blood pressure reading every year. Besides age and family history, other risk factors include being overweight, not physically active, tobacco use, high salt diets, too much alcohol, stress and certain chronic conditions including kidney disease, diabetes, and sleep apnea.

If you haven't had your blood pressure checked recently, I would encourage you to do so, especially if you are in the same age cohort as I am. To make it easy, free blood pressure checks will again be offered at annual conference at the opening reception and poster session. Stop by and have your pressure checked; it could save your life.