October 31, 2017
It's Here: Our 2017 Annual Conference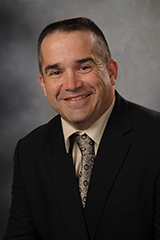 Since we get to spend time with each other this week, my Tuesday Letter message for today will be short. As a reminder, the 2017 Annual Conference objectives are to:

• Share ideas on how to lead through challenging times.
• Promote learning through innovative programs based on our five grand challenges.
• Build personal and professional relationships through networking with colleagues.
• Recognize outstanding programs and contributions by faculty and staff.
I am looking forward to seeing everybody at our 2017 Annual Conference, as we gather together to commune, build partnerships, and engage in professional development that will make the best group of Extension professionals even better.