May 1, 2018
Improving Our Marketing and Public Relations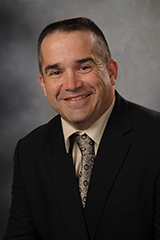 It is going to die. "What?" you ask. "Extension is the best kept secret." We are going to war with this phrase and see to it that the phrase dies a violent death and is never uttered again. I usually do not refer to or act violently, but sometimes there are just causes to do so. Wiping this phrase from the face of the earth is one such just cause.

Improving our marketing and public relations is critical for our long term viability. It involves:

• letting people know what we have done and why it was important for them and Kansas;
• telling people what we do now and why it is important for them and Kansas; and,
• informing people what we plan to do in the future and why those plans are important for them and Kansas.

It is about creating a greater public Extension awareness, both among our users and nonusers alike, and about developing greater political support.

We have made great strides in this area over the past couple of years. The work of our Department of Communications and Agricultural Education colleagues, programs like the New Media Marketing Bootcamp, and many more efforts. I see and love the local unit and departmental social media posts that come up in my feeds, and I cannot wait to see the Extension awareness plans that our colleagues participating in our Team Building – Harmony at Work workshops come up with for their local units, centers and departments.

We will continue to develop increasingly more sophisticated marketing and communications plans and tools. Nevertheless, do not wait. Keep pushing positive Extension messages out there. Be aggressive. General Patton once said, "A good plan, executed violently now, is better than a perfect plan next week." Err to the side of over communicating. Make sure that we are not only reaching our traditional users, but also those who are not familiar with us.

As we continue to roll out marketing and communications materials and plans, please embrace these changes – even if it is different from the way you have done things in the past. The only way we can be successful together is embracing change and providing a consistent, united experience. Keep working to make sure that the phrase "Extension is the best kept secret" dies the horrible death it deserves.