October 23, 2018
Post Conference Challenge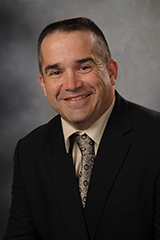 Thank you for engaging in the many activities associated with our Annual Conference 2018: Strengthening Our Core Competencies and making it such a success. I was very pleased with our enthusiasm, the professional development opportunities, how we engaged in those activities, and the professional and social networking.
We often have very good intentions after conferences. Conferences usually offer us several ideas we want to implement to improve our programs and professional careers. Let's make sure we implement those ideas. I encourage you to:

1. Select three ideas from annual conference that you want to implement in your professional life;
2. Reach out to the presenter or colleague who gave you those ideas, thank them for it, and let them know how you intend to incorporate the idea(s) into your own professional endeavors;
3. Seek out an accountability buddy for each of those three ideas, and give your accountability buddies the authority to help ensure that you implement those great ideas; and,
4. Track how well those ideas have made you an even better Extension professional and pay your success forward by sharing your success with your colleagues.

Once again, thanks for engaging in our conference and learning new ideas to become even better Extension professionals. Reaping the rewards of a professional development conference is up to each one of us. Let's put those great ideas into action. They will make you a better Extension professional, our organization a better Extension system, and, most important, the people we serve better served.