August 20, 2019
Volunteer at Kansas State Fair Booths!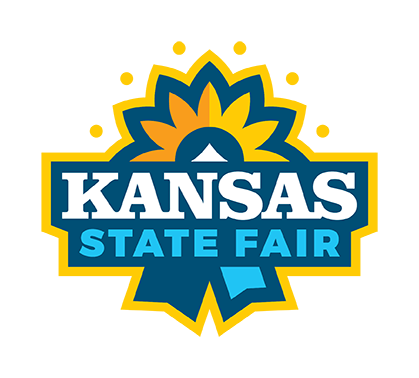 The College of Agriculture (COA) and K-State Research and Extension (KSRE) will once again have booths in the Pride of Kansas building at the Kansas State Fair in Hutchinson. The Kansas State Fair runs from Friday, September 6, through Sunday, September 15. Volunteering is a great opportunity to represent K-State, increase awareness about KSRE, and share your expertise with Fair attendees.
Similar to last year, we will highlight a Program Focus Team (PFT) each day of the Fair. Based on your feedback, we have shifted some of the days to your preferred dates. We encourage you to sign up to volunteer on the day that best aligns with your background and expertise; however, you are not limited to volunteering on those days. We encourage PFTs, plus faculty, staff and students on campus, in area offices, county/district offices, Agronomy Fields, and Research-Extension Centers to sign up to work for a few hours in one or both of the booths.
Note – this year the Fairgrounds and exhibits open an hour earlier (8 a.m.) and close at 8 p.m.
• Friday, Sept. 6 - Adult Development & Aging
• Saturday, Sept. 7 - Farm Management and KFMA
• Sunday, Sept. 8 - Crop Production
• Monday, Sept. 9 - Horticulture
• Tuesday, Sept. 10 - Nutrition, Food Safety & Health
• Wednesday, Sept. 11 - Community Vitality
• Thursday, Sept. 12 - Natural Resources
• Friday, Sept. 13 - Livestock Production
• Saturday, Sept. 14 - Family Resource Management
• Sunday, Sept. 15 – Family and Child Development
Please sign up to volunteer to serve at the Kansas State Fair:
1. Click this link to go to our invitation page on SignUp.com: https://signup.com/go/egcfqxB.
2. Enter your email address (you will NOT need to register an account on SignUp.com).
3. Sign Up! Choose your spots. SignUp.com will send you automated confirmation and reminders.
Note: SignUp.com does not share your email address. If you prefer not to use your email address, please contact me (susanschiff@ksu.edu) and I can register you manually.
Step Right Up and Win a Prize! Engaging Fair attendees in meaningful conversation and interaction with our booths can be challenging. We had great feedback on the Quiz Wheel from last year so we will use that approach again this year. Our booths will feature a quiz prize wheel with questions about the K-State's Grand Challenges and the daily PFT topics. Visitors participating in the roulette game receive a small prize. Visitors providing correct responses will also be given the opportunity to enter their name for a larger prize.
Entry tickets and instructions will be provided to all volunteers. In addition, this year we will hold a live Zoom sessions on August 15, at 10 a.m. to help prepare and provide helpful information about volunteering. The session will be recorded for those unable to attend the live Zoom session.
We appreciate your contribution of time and talent to represent K-State and KSRE at the Kansas State Fair!