October 22, 2019
Innovate! is here!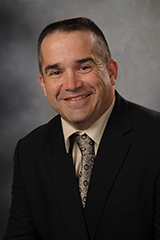 Colleagues, Innovate! is here. Since we will be together for the majority of this week, this week's message will be wonderfully short.

Come to annual conference. Network. Reach out and get to know both the new and experienced colleagues that you have never reached out to before. Have conversations. Have fun. Explore new collaborations. Engage in the exercises as we look for ways that our programming and system can innovate!

Also remember, Extension Council members can watch Mr. Paul Hill's keynote address, Innovation in Extension, on Wednesday from 10:15 to 11:15 a.m. by following this connection information:
https://www.ksre.k-state.edu/employee_resources/annualconference/index.html.
I look forward to seeing everyone at Innovate!