May 12, 2020
COVID-19 Week 9 Response Update and Review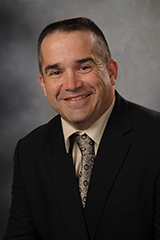 By now you probably have seen the email I sent out regarding our May 11 fair preparation touch base. If not, I announced that we would need to continue on with planning for both our traditional fair and alternative showcase activities. I wish I could be more definitive than that. We all like certainty, but we are in uncertain times. Preparing for two showcase activity types is needed. There will probably be some county fairs where the fair boards and local authorities will need to cancel or modify their traditional fairs. There will probably also be counties where the fairs will be allowed to move forward. We may also have situations where fairs are a planned go only to be cancelled at the last minute. We must continue planning toward two different venue types in order to allow our participants to have a summer showcase activity for all of their work.

Many people are working toward developing greater certainty regarding fairs and in the effort to develop alternative showcase activities. Our state 4-H office is in discussions with our Kansas Fairs and Festivals Association's collaborators to provide information and assistance regarding the "fair or no fair" decisions that fair boards across the state will have to make. The state 4-H office is also in communication with our fellow Cooperative Extension Land Grant University institutions and the National 4-H Council to learn about and share great ideas for alternative 4-H showcase activities. Finally, the state 4-H office is coordinating the efforts of our internal agent and specialist task forces as they examine and develop great ideas for alternative activities. In short, you will not have to develop everything from scratch.

The announcement of the Kansas State University Reawakening Plan has caused some excitement. Nevertheless, I do want to caution those of you who are envisioning a rush to repopulate our campus and centers. The return back to our campus and center facilities will probably resemble more of a slow but persistent stream rather than a raging river torrent. Additionally, the protocols that we put in place regarding internal and external meetings are still in place through July 4 until announced otherwise.

What we are seeing is a light at the end of the tunnel, but that light is still a long ways off. We still have quite a ways to go before we come out of the COVID-19 tunnel. Moving too fast and carelessly towards "normalcy" can make our situation worse. Remaining vigilant, cautious and patient while optimistic is the best way to assure we get through it. In the meantime, let's commit ourselves to following the protocols that we have at present and maintain social distancing and hygiene guidelines. We will get through this.