May 26, 2020
This Friday!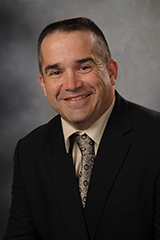 Hello All:

I hope everyone had a wonderful Memorial Day weekend that was as free of work as possible. I also hope it allowed you to honor, in your own way, our fallen service members and to spend time with your family and loved ones. We all have worked very hard the past several weeks, and we deserved every glorious moment of our long weekend break.

This Friday, May 29, there will be both a special meeting and a special edition of our usual Friday Extension Update. From 9 to 11 a.m., Dean and Director Minton will be hosting a virtual town hall meeting for all College of Agriculture faculty and staff. Please note that includes all unclassified and classified personnel who work in the College of Agriculture. Dean and Director Minton and other members of his administrative team will provide updates and field questions regarding our COVID-19 protocols, reawakening plans, budget outlook and other news items pertaining to the College of Agriculture's academic, research, and extension programs.

We will then hold a special edition of our Friday Extension Update that will run from 3 p.m. until no later than 5 p.m. This meeting will be similar to but slightly different than the College of Agriculture meeting held earlier in the day. It will kick off with a special announcement from some very special guests. Then, Dean and Director Minton will hold a town hall meeting for our K-State Research and Extension colleagues in our partnering colleges, regional research and extension centers, research stations, and local extension units. K-State Research and Extension personnel who attended the College of Agriculture town hall meeting can elect to attend this, too, if they so choose. This town hall meeting will cover all of the topics covered in the morning meeting, but it will emphasize the research and extension mission areas a little more.

The Zoom connection information for each meeting will be forwarded via email later this week. I wish you a great rest of the week!