June 16, 2020
Longing for Long Weekends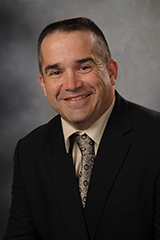 Have you ever found yourself wishing on a Sunday that you could add a day or two more to the weekend? I found myself wishing on Sunday that it was a long weekend, even though we are 18 days away from our next long weekend and the Memorial Day weekend was not that long ago.

Don't get me wrong. I love my job, but, let's face it. 2020 has been a tough, albeit important, year in our personal lives, work lives, and society. It keeps throwing us things that we could not help and things we should have addressed a long time ago. We even discussed potential furloughs on Friday. Sometimes leaving or ignoring those work stressors for a long weekend can seem so inviting.

I snapped myself out of this long weekend longing by thinking about the benefits of the Extension professional career. Most of us go into Extension because we want to help people to help themselves through the power of education. We get to contribute to and experience our youth developing from shy and scared beginning 4-Hers to confident and competent young adults ready to take on and improve our world. We get to facilitate the strengthening of family bonds as families navigate life's challenges. We offer opportunities for thousands of volunteers to share their wisdom with their community. We help farmers, ranchers, and food providers become more efficient, safe, and resilient. We help enhance our state's natural resources. We enable people to make decisions that lead to healthier life experiences. We help people to be more financially secure. We empower people to come together to develop a stronger community and a stronger sense of community.

Yes, 2020 has inflicted many personal and work life challenges. It is easy to get distracted by these challenges, but people look to and depend on us to help them find opportunity in these challenges. We get to help them! Few professions offer the opportunity to see the "light bulb" turn on when someone learns a new concept that will improve their lives. Few professions offer as many opportunities to have the people we serve say a heartfelt "Thank you!" after we have provided them with the education they need to improve their lives, livelihoods, and community. Few professions offer the professional the opportunity to look at their career and say, "I made a difference!"

Thinking about these things made me want to put my long weekend longing aside. It made me stop feeling sorry for myself. It made me anxious to come back to work. It made me proud to be an Extension professional. Perhaps it did the same for you.