June 29, 2021
Kansas 4-H Camp Future Teen Opportunities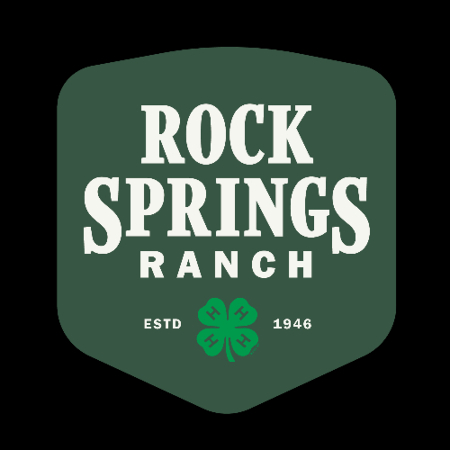 In last week's Tuesday Letter Jake Worcester, the Kansas 4-H Foundation President, provided some insight into some of the planned changes for Kansas 4-H Camp 2022. One of the key areas of change that KSRE and the Foundation's Rock Spring Ranch are jointly focused on is how we can enhance and expand upon the existing Teen Counselor Program for even greater impact.
4-H, as the largest Positive Youth Development Program in Kansas, definitely values ALL teens in the program, especially at Camp. The 24-hour nature of camp is where teens truly begin to shine as the traditions and culture keepers of 4-H as they lead and role model core values to younger campers.

Over the past 15+ years it has become increasingly important to explore new ways to provide for camper care and safety in today's world. For this reason, the American Camp Association exemplifies industry best practice for those providing overnight supervision for minors in any setting outside the home. Camp best practice now dictates that staff should be young adults ages 18 to 25 versus the traditional teen live-in-cabin roles. The legal mandate of care and protection to stand in place of parents and guardians while children are away from home is driving the reality that it is no longer appropriate to utilize children (ages 14-17) to supervise other children in a camp setting. Instead, we're pursuing a new model where teens should be free to learn and grow themselves - to continue to enjoy the camp experience and be trained to be a counselor once they are 18 or older. We want to provide more training so that they can be even more successful in the future.
Let me reaffirm, the traditional teen counselors are critical to the Kansas 4-H camp experience! They are ABSOLUTELY appreciated, valued and critical to the next 75 years of Kansas 4-H Camp at RSR. 4-H home-grown teen talent is by far the most important factor in creating a consistently successful camp program. We're just simply reframing the teen experience to provide even more options for these youth to have their own unique camp experience. Those options include:
1. 4-H Teen Camp: Rising High Schoolers, ages 14-17, will have their own teen camp opportunities in the summer of 2022. The new model provides a camp experience for all 4-H youth, ages 8-18. There won't be "gap years," and now older 4-H youth who don't want to be a counselor but do want to have a camp experience will have options as well. Age appropriate enhancements will be made in our camp programming to keep teens engaged while mastering skills at an even deeper level in the areas of Leadership, Conservation, Sportsmanship with a focus on Shooting Sports, Equine, Aquatics, Paddle Sports and Crafts.
2. LEAD Camp: This is a teen leadership camp experience for 15 and 16-year old's, rising 11th Graders. LEAD stands for Leadership, Engage, Act and Discover. LEADS will have the opportunity to enjoy many parts of the RSR experience. Time will be split between leadership, community development programming and an introduction to camp staff positions. Other program components will include a service project as well as some time to just relax and enjoy other camp activities.
3. C.I.T. Camp: This Camp will be an age appropriate enhancement to the 4-H traditional teen Counselor experience. Teens, 16 to 17-year old's, especially rising 12th Graders, may still come to camp as part of our new Counselor in Training (CIT) Camp. The main change here being that instead of being the 24/7 caregiver for a session of camp, they will just do it from breakfast to bedtime. These teens will now have their own camp experience where they're still receiving camper care training and experience, but they will also have "camp" time with their peers built into each day keeping them fresh and even more effective as mentors and role models in the new model. "Camp" time breaks, away from campers, might include a session with their peers on our High Ropes Course for an enhanced team building experience, or a peer swim session at the pool to cool off. Additionally, instead of sleeping in the cabins with other children, they will get to room with their peers in their own cabins to enjoy some downtime and refresh for the next day with campers. These youth will be able to provide leadership to younger campers while also having their own community and camp experiences, all with the mentorship and supervision of 18 to 25-year-old youth development staff.
If you have questions or need additional information, please feel free to reach out to Jim Wheaton, Executive Director of Rock Spring Ranch, the Kansas 4-H Camp and Conference Center. Phone: 785-257-3221.