June 21, 2022
The Community Health Corner
Submitted by Stephanie Gutierrez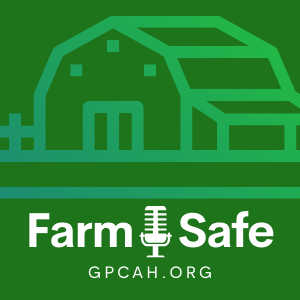 Community health uses science-based approaches for the greatest health benefit to the greatest number of people by addressing the social, economic and structural drivers that impact everyone's health. The National Extension Framework for Health Equity and Well-being recommends using community development practices to ensure that every person has the opportunity to "attain his or her full health potential," and no one is "disadvantaged from achieving this potential because of social position or other socially determined circumstances." The following tools and resources can be used to improve health equity and well-being by working with communities to achieve the nation's Healthy People 2030 objectives.
READ NOW: The United States has one of the most technologically advanced healthcare systems in the world, delivering high-quality care in so many circumstances. Yet, our maternal mortality rate is considerably higher than in comparable countries. Poor maternal health outcomes have been linked to significant racial, ethnic, geographic and age-related disparities. As part of the Administration's broader efforts to improve health in America, the United States (U.S.) Department of Health and Human Services (HHS) is announcing its vision for ensuring the U.S. is one of the safest countries in the world for women to give birth. Read - Healthy Women, Healthy Pregnancies, Healthy Futures: ACTION PLAN TO IMPROVE MATERNAL HEALTH IN AMERICA to learn more.
DISCOVER NOW: The Center for Health Care Strategies (CHCS) has released a roadmap, "Developing A Master Plan for Aging," that can help states transform the infrastructure and coordination of services for rapidly aging populations and people with disabilities. This tool is designed to help states coordinate a comprehensive, inclusive, and transparent process for developing an MPA. It outlines three core tenets essential to successful MPA development, as well as nine recommended best practices for the development process. Examples and lessons from states that have created MPAs are included to provide tangible ground-level suggestions and details.
VISIT NOW: Visit the Great Plains Center for Agriculture Health website and listen to their FarmSafe podcast series. During each episode, agricultural workers and public health experts share first-hand stories and real-life tips for making safer and healthier decisions while on the farm. At the end of each episode, listeners will be able to make a plan for preventing specific injuries or illnesses.
For more information, contact Elaine Johannes, ejohanne@ksu.edu; and Stephanie Gutierrez, smgutier@k-state.edu.