August 4, 2015
The *New* KSRE Online Up and Running!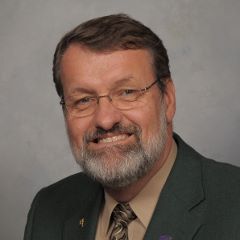 The *new* KSRE Online is now up and running! We've completed a smooth upgrade and data migration process, and you're now able to get in and use the system. We suggest that at your convenience, you log in, look around, and verify that your data was imported correctly.

You can access the new KSRE Online one of three ways:
By going to online.ksre.ksu.edu and clicking the link for the system you want to access. These links will redirect automatically to the new system.
By using any bookmarks pointing to kpics.ksre.ksu.edu. We will redirect these automatically, too, for a while.
By going to pears.oeie.org. This is the new address of the system, and is the most direct.
After logging in, feel free to take a look throughout each of the different apps within the system. If you've used K-PICS in the past 8 months, everything should look very familiar. If you haven't, we think you'll be pleasantly surprised at the clean (and mobile-friendly) look of the site.

A few tips to get you started:
Look for the links underneath the main navigation menu at the top of each page. These links, called breadcrumbs, will show you where you are within the system, and give you links to trace you steps back.
If you see text on a page that has a dotted underline, hover over it to see help text that further explains the text.
On most pages, you will see a white question mark in a grey circle – this links you to the user manual page for that piece of the system. If you need help understanding what to do next, click on the question mark to get quick step-by-step instructions.
If you run into issues or can't get something figured out, then click on the purple question mark in a white circle next to your name. This will take you to the support page, where you can access the manual, the Frequently Asked Questions (FAQs), or contact information for the system support team.
Remember: The Support Team for this system is available via phone, 785-532-5138, and email, kpics@oeie.ksu.edu, to assist you with the system. Please do not hesitate to contact us if you have any questions. --The OEIE Support Team and the KSRE Administration