August 11, 2015
Nominate Your Workplace for Healthy You Recognition
Submitted by Healthy You - Wellness in the Workplace Team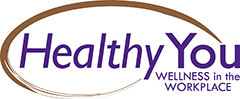 September 1 is the deadline for nominating your workplace (county, district, area, unit or department) for KSRE's Healthy You recognition which will be be presented at the Annual Conference award's lunch on Thursday, October 22.

This recognizes those workplaces that are intentional about creating a culture of workplace health. The application consists of 38 workplace-related statements. Those who are able to check at least 25 of the 38 statements will be recognized. Categories of workplace wellness included are physical activity, healthy eating, work/life wellness, safety and preventative medical care.

The recognition application can be found at http://healthyyou.ksre.k-state.edu/documents/healthy-you-recognition-award.pdf.

Those recognized last year were Family Studies and Human Services; Barton, Douglas, Ellis, Ford, Grant, Miami, Pratt, Rice, Shawnee and Wyandotte Counties; Central Kansas, Meadlowlark (Oskaloosa) and Post Rock Districts; and Northeast Area.