May 10, 2016
Impact is for Real!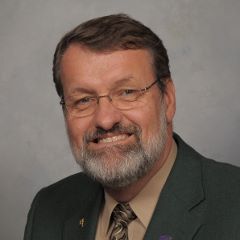 In these times of uncertainty with respect to the support we should anticipate from Kansas legislature and the taxpayers of this state, I had the pleasure of attending a retirement seminar of one of our faculty as he characterized what had happened in his career through the advances of the work with colleagues, students, and staff.

While he didn't characterize the sum total of the impact of his work, it gave me total confidence in the information we provided to the Kansas legislature back in January 2016 when they asked for the collective benefit of the work of K-State Research and Extension. And, I remind you of this report/document that can be found on our advocacy and government relations website with KSRE. Following are a couple paragraphs out of that document that I believe to be accurate, if not conservative, with respect to the true long-term impact of the work we do across K-State Research and Extension in the interest of the people of Kansas:

In FY 2015, the Kansas legislature invested $46.8 million to provide foundational funding for Kansas State University's Agricultural Experiment Station and Cooperative Extension Service. That investment, along with additional funds from competitive grants, contracts and other extramural sources, local governments and federal agencies, main campus, and other revenue sources, resulted in a total budget of $165.9 million or a 254% increase.

Studies for Kansas have shown a long‐term benefit‐cost ratio of 33.6:1 for agricultural research, yielding a 10.2 percent average annual rate of return to agricultural productivity that can be directly correlated with in‐state investment and a total long term benefit of $5.5 billion to the state of Kansas (The Economic Returns to U.S. Public Agricultural Research" by Julian M. Alston et al.).

My thanks to Dr. Bill Bockus, Professor of Plant Pathology, for a distinguished career and a wonderful seminar that summarized the logical impacts of the work that he was fortunate to have been a part of among the comprehensive research and extension team working on the advancement of wheat for Kansas! I now understand how the $5.5 billion impact is NOT an exaggeration! Wow!