May 2, 2017
"Why?"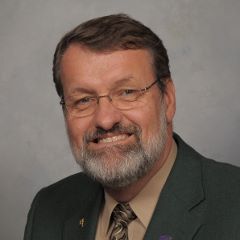 Over recent years, I've talked about understanding the "why," not just the "what" or "how." If you've not read the book, I'd encourage you to do so. The book is by Simon Sinek, "Start With Why: How Great Leaders Inspire Everyone to Take Action." I was reminded of the importance of the why as I was recently working with the national Extension Committee on Organization and Policy (ECOP) a couple weeks earlier. If you've never watched Simon Sinek's presentation on the importance of understanding the "Why," I'd encourage you to do so. You can find that video by following this link.

I believe that we, as Extension professionals, sometimes expect others to understand the "why," of our work when in fact those listening or reading may not know, or may have the wrong idea. Do you explain to your board, commissioners, business leaders, and civic groups why you conduct the educational programs that you do? Why should they be priority programs for you? I'd urge you to work on beginning by telling why your educational programs are important. Maybe it's because this pest is known to cause extensive damage, or maybe it's because of increased incidence of a chronic illness among our children, or maybe it's because certain research points to the value of this change in the social or economic strength of a community. After explaining why this work is important to the community or clientele with whom you are working, then you can tell them what you did, how you got the program delivered, and be sure to finish with the impact that the program has on the target audience and why that impact has public value. Takes practice, but I believe it will forever pay dividends for your work and the overall work of K-State Research and Extension.

Thanks for all you do.