October 24, 2017
Cash Callback Information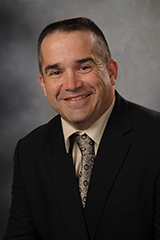 As announced in K-State Today and other news releases, Kansas State University has declared a cash callback assessed on our state and main campus appropriations due to a decline in student enrollments. While not directly involved in the formal education of Kansas State University students, the Agricultural Experiment Station and Cooperative Extension divisions of K-State Research and Extension do receive tuition dollars as part of our overall funding portfolios.

The overall cash callback for Extension is $904,755. Your Extension administration team is working to determine how to fund this callback. A major goal of this decision process will be to minimize the financial impact on our local unit partners. Nevertheless, we cannot guarantee that there will be no financial impact on local units.

The cash callback currently represents a onetime reduction. Our budget will be reassessed once the spring enrollment numbers are finalized in February. If enrollment numbers do not increase significantly, the cash callback and any subsequent cash callbacks may become permanent budget reductions. We will keep you updated regarding our financial situation.

Extension has felt downward budgetary pressure at both the state and local levels for quite some time. I appreciate all that you have done in the past to help alleviate that pressure. As we move forward, however, I cannot guarantee that our system will look exactly the same. To put it simply, our Extension system has taken about all it can take. We need to become more nimble, responsive and financially resilient while enhancing our ability to provide the people of Kansas with relevant, research-backed Extension programs of the highest quality.

To accomplish this, we will need your input. We will develop a process for gathering your input. Are you ready for this challenge? I am.