October 24, 2017
Reminders for Annual Conference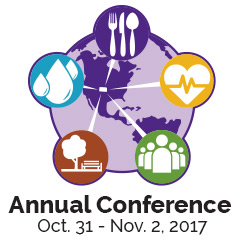 Benefits Updates
The annual benefits updates will be 10 to 11:30 a.m., Tuesday, October 31, in the K-State Student Union. The State Benefits Update will be in the Big 12 Room. Since it is the last day of state health insurance open season, most people will have made insurance decisions. The session will have some health insurance information as well as reminders of other benefits. The Federal Benefits Update will be in Room 227. It will include general information regarding federal benefits.

Active Shooter and Critical Incident Workshop
Everyone is invited to the ALICE (Alert, Lockdown, Inform, Counter, Evacuate) training 2 to 4 p.m. on Monday, October 30, in the Wildcat Chamber, formerly the Little Theater. This training, presented by the K-State Police Department, explains citizen response to active shooter and critical incidents. Registration, via the annual conference registration website, is requested but not required.

Conference Mobile Application
We are using Guidebook for the conference mobile app. It will allow you to view the conference schedule and create your personal itinerary on My Schedule. Download the guidebook app then search for K-State Research and Extension annual conference.

Cookbooks Available
Kansas Wheat 2017 Recipe Books will be available at the Resource Fair/Reception/K-State Research and Extension auction on Tuesday, October 31, 4:30-6 p.m. in the Courtyard. Those you attend will be eligible to win prizes. Good food, great information, incredible auction items, prizes, plus networking. What a deal!

Streamed Live
The opening session — Wednesday, November 1, 8 to 9:45 a.m. — will be streamed live. Use this link to watch the session. The Wednesday morning opening session will be streamed live, so personnel across the state can watch the speakers — Conference Chair John Ruberson, Provost April Mason, Dean and Director John Floros, Associate Director Gregg Hadley, and Associate Director and Associate Dean Ernie Minton. The Farm Stress session with Mykel Taylor, Elizabeth Kiss and Charlotte Shoup Olsen will also be streamed live. The login is also posted to the conference website.

Mother's Room
Union 105 will be available for a mother's room.