January 9, 2018
Come One, Come All!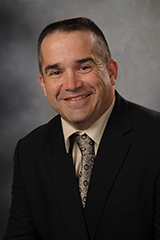 Come One, Come All!

The 2018 Partnership Meetings are just around the corner. This is our annual gathering to learn about and discuss issues that are important to our K-State Research and Extension system. We will gather and network at around 8:45 a.m. on:

January 23, at the Sedgwick County Extension Office, 7001 W. 21st St. N, 4-H Hall, Wichita, KS

January 25, in Flory Meeting Hall, Douglas County Fair Grounds, 2110 Harper, Lawrence, KS

January 30, at the Southwest Research-Extension Center, 4500 E. Mary, Garden City, KS

January 31, at the Agricultural Research Center, 1232 240th Ave., Hays, KS

This year's Partnership Meetings will be multifaceted and interactive, including learning about, prioritizing, and brainstorming action steps regarding the issues discussed during the Listening Session series. The agenda is as follows:

8:45 a.m. Gather

9:15 a.m. Welcome – Host Regional Director

9:30 a.m. Administrative Update – John Floros and Gregg Hadley

10:30 a.m. Break

10:45 a.m. 4-H Program Fee Update – Wade Weber

11:05 a.m. Grand Challenge Update: Health – Paula Peters

11:25 a.m. The Listening Sessions: What We've Learned! – Gregg Hadley

12:00 p.m. Lunch

12:45 p.m. Extension Council Recognition and State Extension Advisory Council Update and Election – Host Regional Director

1:00 p.m. The Listening Sessions: Where to from Here? – All

3:00 p.m. Closing Remarks and Adjournment – Host Regional Director

Have you and your Extension Council members registered for our annual event of discussions about our Extension system? You can find the registration information at http://www.ksre.k-state.edu/employee_resources/registrations/.

We look forward to seeing you at the 2018 Partnership Meetings!