September 11, 2018
LAST WEEK to Register for the Holton Grant Writing Workshop.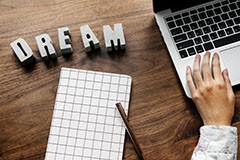 Ewing Kauffman said, "All of the money in the world cannot solve problems unless we work together. And if we work together there is no problem in the world that can stop us..." What would your community do if it worked together? Chances are it would take some money.

We don't write grants to get money, we write grants to find resources for the dreams that we have! Grants help communities find focus for their work together.

On September 21 from 9:30 a.m. to 3 p.m., we'll learn grant writing together at the Jackson County Courthouse Meeting room, 400 New York Ave, Holton, KS. The registration is only $5 and pays for lunch and all materials. To register, contact David Key at dkey@ksu.edu by September 17.

The course includes:
Sources of data to document community needs.
Where to find grants.
Practice writing the elements of a grant proposal.