September 11, 2018
When Others Behave Badly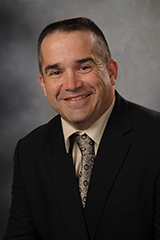 Last week my Tuesday Letter article discussed the importance of putting your best foot forward when in the public eye. Sometimes putting your best foot forward is hindered – intentionally or unintentionally – by other parties behaving badly.

Situations like these often make it difficult to remain professional, but remaining professional is the best way to approach these difficult situations. Often, calmly approaching conflict will deescalate the situation.

But, what if that doesn't work? This isn't a hypothetical question. We unfortunately have had a few recent issues where some of our colleagues were made to feel threatened.

First and foremost, if you feel your immediate safety is in jeopardy, seek safety and call the authorities. Inform your local unit director, Extension Board members, and Extension administrators of a heated incident or reoccurring incidents that put you ill-at-ease. Kansas State University has policies and procedures to deal with such situations. We have trained professionals that can investigate and advise regarding these situations. Whatever their recommendations are, we will act to safeguard you.

If that means engaging in dialogue or mediation, so be it. If that means firing a belligerent Extension volunteer, so be it. If that means banning a chronic harasser from attending any Kansas State University function, so be it. If it means pursuing legal action, so be it.

No one should feel threatened when doing their job – especially at K-State Research and Extension.