June 30, 2020
COVID-19: It Isn't Over!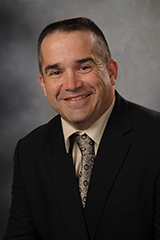 Thanks to all who participated in the Friday Extension Updates. This series started with the State of Extension meeting on March 20, and it was held every Friday except for Memorial Day weekend. Your weekly participation, questions, and feedback during the Friday Extension Updates helped guide our system decision making during that time. The number of participants who connected to the updates ranged from over 300 to over 500 per update. That type of participation vividly illustrates the level of concern that you and your colleagues have for the people we serve, our profession, colleagues and K-State Research and Extension.

We will now be shifting to the Monthly Extension Update. The first Monthly Extension Update will be held on July 10. I will not be able to participate with you then, but you will be in the capable hands of Drs. Lindquist and Peterson as they co-host the event. After July 10, the Monthly Extension Update will be held on the first Friday of every month unless that coincides with a holiday weekend.

One issue I would like to revisit is the issue of masks and social distancing. According to KDHE information, the total number of COVID-19 cases in Kansas as of Friday, June 5, was 10,393. As of June 26, that total grew to 13,538 – an increase of 30.26 percent in one month. We are clearly not out of the COVID-19 woods, yet.

No one knows for certain whether they are carrying COVID-19. Furthermore, you, someone in your office, or a visitor to the office may have an already challenged immunity. We need to protect and respect the health of each other and the public we serve, plus the protocols for Kansas State University state that all Kansas State University employees are to wear masks when we are in our offices or wherever we are working. Let's wear our masks, practice social distancing, wash/sanitize our hands frequently, and frequently clean our office work stations.

Agents, please remember that you are Kansas State University employees. You should be wearing a mask in your office or wherever you are working and may be interacting with your colleagues or the public. This includes fairs. To help boards understand our rationale for this policy, we will send a letter to you via email. That letter is for you to share with your Extension Board. It will ask that the Extension Boards extend the mask policy beyond agents to include everyone working in or volunteering in our local unit offices.

For those who have an underlying medical reason that prohibits wearing a mask, please contact Human Capital Services to request an accommodation. Human Capital Services can be reached at 785-532-6277 or hr@ksu.edu.

Addendum: After completion of this Tuesday Letter article, Governor Kelly announced that face masks will be required to be worn in public effective 12:01 a.m. on July 3. More specific details about the order will be announced on Thursday. Of course, this reinforces the need for us to wear masks while working in our offices and whenever we are engaging with each other or with the public in a face-to face manner. We will wait to email the letter to local units mentioned in the article until after Thursday when Governor Kelly presents the more detailed information about this face mask order.