October 19, 2021
Who Made a Difference in Your Community Today?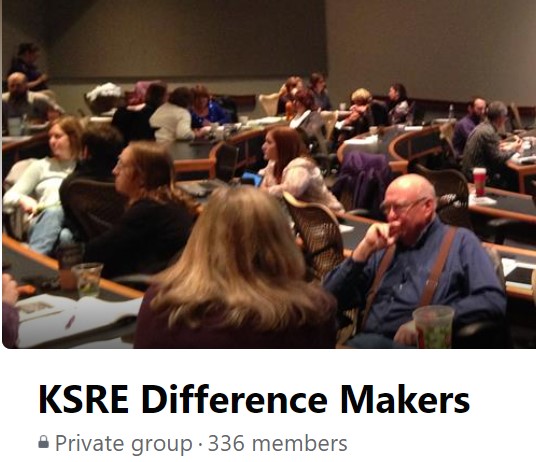 K-State Research and Extension is a great place to help build a stronger Kansas economy, improve lives, livelihoods, and communities across the state. We make significant contributions every day. To that end, we have the KSRE Difference Makers Facebook page.

The purpose of KSRE Difference Makers is to:
Build Community.
Encourage Professional Development and Personal Growth.
Express Colleague Appreciation.
This is a closed group limited to KSRE professionals, but consider this: are there people in your office who aren't on the page, who should be because of the critical contributions they make to our mission? Invite your office professionals, social media professionals, and program associates.
If you have something that contributes to our purpose, please share it!
What were you doing today? We want to learn from your efforts.
Did something make you smile or touch your soul? Please share it; we need a smile too.
Did you discover a personal or professional development source that you enjoyed? We probably will too!
There is no possible way to "over-thank" our colleagues for the work that they do; show some love at KSRE Difference Makers page.