February 22, 2022
Your Invitation: What's Up with Health? 4th Monday Informal Conversations About Your Community's Health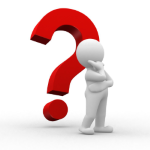 Join us for: What's Up with Health? Monthly conversation with KSRE.
This is your invitation to share what's on your mind about the health and well-being of your community and clientele. This monthly (fourth Monday; 4 - 4:45 p.m.) informal conversation can cover new skills like Appreciative Inquiry, issues like cancer or suicide spikes and work with partners and coalitions. The 45 minute conversation is facilitated by Elaine Johannes, Stephanie Gutierrez and colleagues. There are no expectations, no recording of the conversation and no topic to avoid.
Join us for What's Up with Health on February 28 (fourth Monday) from 4 - 4:45 p.m. by registering here.
Questions? Contact Elaine Johannes at ejohanne@ksu.edu.