June 14, 2022
Professional Development Plan for All or for Fall (when Fair is over)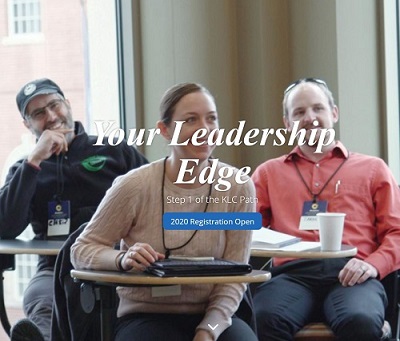 No matter whether summer is your busy time or easy time, there's a Kansas Leadership Center experience for you. In-person, virtual and evening sessions are still available. You'll come back from this training with a smile on your face, new skills, new energy and new friends.
Kansas Leadership Center training is taken in consecutive steps along the KLC Path. You may take more than one class each year as long as there are spots available. All KSRE employees are eligible to take advantage of free registration, but your budget pays for travel, books and lodging in Wichita.
If you want a virtual experience, participants report additional learning about effective virtual facilitation.
Sign up now while spots are still open in all courses.
Questions? Contact your KLC Core Team: Nancy Daniels, Robin Eubank-Callis, Dale Helwig, Kaitlyn Peine, Nora Rhodes and Jennifer Wilson.