September 12, 2023
Shout Out: KSRE Facilitation Team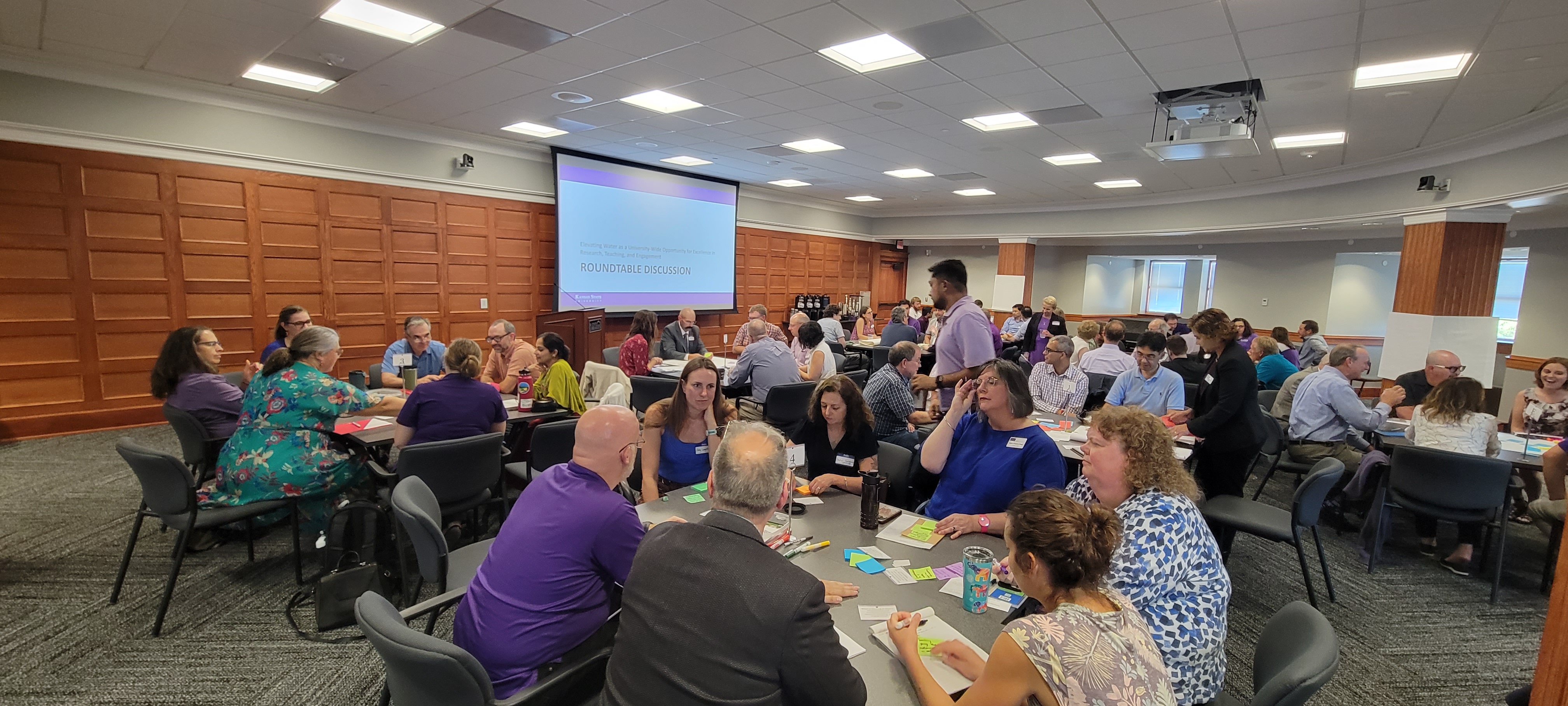 This Shout Out comes from Susan Metzger, Strategic Interdisciplinary Program Development Director, Kansas Center for Agricultural Resources and the Environment and the Kansas Water Resources Institute office, and is sent for the KSRE Facilitation Team. Susan writes:

"Thank you to our KSRE Facilitation Team for lending their tremendous skills to ensure our workshop was a success. On Friday, September 1, K-State held a workshop with more than 70 attendees from across all Colleges and campuses to discuss elevating and coordinating K-State's role in addressing our state's water resource challenges. A special Shout Out to Deborah Kohl, Jay Wisbey, Elizabeth Brunscheen-Cartagena, Tara Markley, Kyler Langvardt, Chuck Laughlin, Laurie Carr, Denise Dias, and Cade Rensink.
As described in the recent draft Next-Gen Strategic Plan, K-State is establishing interdisciplinary areas of focus that both leverage our strengths across the institution and lean into problems K-State is positioned to help solve on a grand scale. Addressing our state's water challenges – from sedimentation of our reservoirs in eastern Kansas to the decline of the Ogallala-High Plains Aquifer in western Kansas – will require a One K-State approach. With the help of our KSRE Facilitation Team, participants were able to identify the opportunities to best coordinate and leverage the talent and resources across all of our colleges and units to help Kansas work towards a more sustainable future in water."

To each of you, thanks for all you do for the people of Kansas, our colleagues and K-State Research and Extension.
If you know of a colleague or team of colleagues who deserve recognition for a job well done, why not nominate them for a Shout Out. Simply send their name(s) and the reason for the Shout Out to ksreshoutout@ksu.edu.