February 7, 2017
Core Values to Drive Our Actions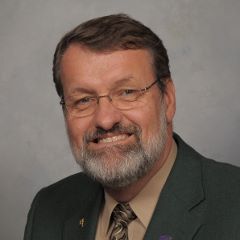 Several years ago, a task force within Research and Extension and the College of Agriculture worked through a process to identify our organizational core values. These core values have stood the test of time, and remain core to where we as faculty and staff must aspire. As a reminder, these core values can be found as a part of our strategic plan by following this link.

As a resolution in 2017, I hope each of us can aspire to these core values through our work and the relationships we have with colleagues, stakeholders, and everyone we work with through K-State Research and Extension.

Our Core Values:
Integrity to develop and deliver credible information, including honesty, trust, credibility, stewardship, and accountability.
Communication to provide common understanding, involving cooperation and unity, which includes listening as well as speaking and writing, sharing information and working together.
Scholarship to foster lifelong learning, including excellence in the discovery, integration and synthesis of knowledge and its dissemination and use.
Leadership to serve as an agent of change, involving collaboration and service including vision, teamwork, customer-focused service, innovation, effective education, and shared goals and resources.
Inclusion to foster active participation by all including diversity, respect and appreciation for co-workers and stakeholders as decision makers, and developing culturally responsible research, educational materials and programs.
As professionals and as educators, it is words like integrity, accountability, communication, scholarship, leadership, inclusion, relevance, value, and sustainability that should drive our daily work and how we intend to report on our great accomplishments. In the words of T. J. Talbert:
"Once we have formulated a plan and program of work we must stick to it regardless of our tendency to be side tracked by other pressing duties and obligations. Otherwise, all our good resolutions and work begun will amount to little or nothing." From The Extension Workers Code , 1922.
And, in the words of Stephen Covey in his book, 7 Habits of Highly Effective People, I am reminded of the fifth habit, "Seek first to understand, and then to be understood." Oh how I must work on that habit!