October 3, 2017
Women Managing the Farm: Call for Breakout Session Proposals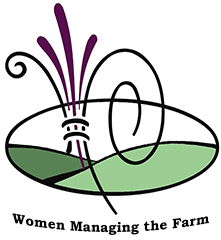 Breakout session proposals for the 2018 Women Managing the Farm Conference are being accepted through October 13, 2017. Proposals should address the conference theme, "Maximizing My Influence: Farm | Community | Consumers." The submission process is simple, but must include presenter contact information, description of the session, target audience, learning objectives, and hands-on application of information to be shared with conference participants. Proposals should address one or more of these USDA Risk Management Agency's categories of risk:
Financial
Human/personal
Institutional (includes legal)
Price/market
Production
Other non-RMA risk areas, such as community advocacy, development, retail agriculture, motivational, inspirational, etc.
Presenters for accepted proposals will receive complimentary conference registration. Notifications will be sent in late October. The 2018 conference takes place February 15-16 in Manhattan.

Proposal Submission Form