October 3, 2017
Annual Conference Registration Deadline is October 6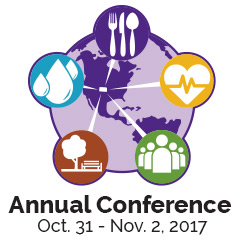 Two pre-conference events have been added for October 30 (no fees, but registration is required).

1 p.m. — Ag Agents Pre-networking Event, Stanley E. Stout Center

2 – 4 p.m. — ALICE (Alert, Lockdown, Inform, Counter, Evacuate) training presented by the K-State Police Department explains citizen response to active shooter and critical incidents, Wildcat Chamber, formerly the Little Theatre

Online registration is open for the conference. If you plan to attend any conference meals — even those that are free — please register to assure accurate meal counts. Global Campus has a new registration system. If this is the first time you have registered for an event in this system, you will need to create a username and password, and set up your contact information. You will not be able to log in with the username and password from the previous registration system, or with your K-State eID.

The awards luncheon will be on Thursday, November 2. The luncheon is free, but you must register to attend.

If you have not made your hotel reservations, go to the lodging webpage for hotel blocks, rates, and cut-off dates. The block for for the Bluemont Hotel expires on Octobr 6 and Holiday Inn at the Campus block expires on October 9.

If you need a parking permit, go to the parking webpage for single or three-day parking passes. All parking passes are handled through Parking Services.

The online schedule has all events and sessions with descriptions. Room assignments have been added.
To see who will be speaking at the conference, click on the speaker page for dates and times. Last year's evaluations showed strong interest for a motivational speaker. The committee has asked Professor Emeritus Barry Flinchbaugh to speak at 8:15 on Thursday morning, November 2, in Forum Hall.