December 12, 2017
Helping Local Entrepreneurs Grow Their Business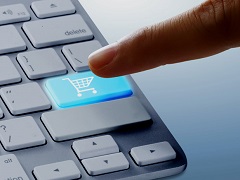 On Friday, January 5, at 9:30 a.m., the First Friday e-Call, "Launching an e-Commerce Store: How to Know When You are Ready and How to Make it Happen," will help small business owners determine whether or not they are ready to launch e-commerce. Cassie Wandersee, the managing director of the Center for Rural Enterprise Engagement, is the speaker. If you can't attend the live call online, a recording will be available to anyone who registers. Participants may also call in by phone.

The Center for Rural Enterprise Engagement (CREE) focuses on helping small businesses succeed through new-media marketing research and outreach. As a generator and source of knowledge about new-media technologies, CREE enables rural businesses to flourish in an ever-changing environment.

The strength of K-State Research and Extension is the local agents who are the experts in their community. Please share this webinar event with small businesses you know. Register here by Thursday, January 4, to participate.