December 12, 2017
The List!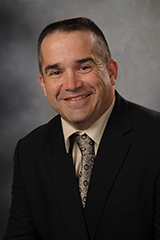 Last week I had the pleasure of engaging in nine listening sessions in three local units. The vast majority of the Listening Sessions go off without a hitch and end in a positive atmosphere. During one of last week's sessions for Extension professionals, a lot of issues to improve upon were identified.

The fact that we brought up a lot of issues in one of the Extension professionals sessions isn't really too surprising. After all, who knows more about us than we do, and we tend to be our own best or worst (depending how you look at it) critics. Nevertheless, it seemed like the meeting had the potential to end in a stressed and down manner, so I suggested we end with an activity that resulted in the following list:

Why It Is Great Being A K-State Research and Extension Professional

K-State Research and Extension professionals…
• Have passion for what we do;
• Deliver a positive impact on people and communities;
• See firsthand the impact of our work;
• Engage in great professional development;
• Get to constantly learn and grow in our profession;
• Have variety and flexibility in our work;
• Get to solve problems;
• Are respected in our community and state;
• Get to give back to the programs and system that may have developed us; and,
• Are rewarded with "that feeling" when given a heartfelt "thank you" by someone we have helped!

I am sure that many more could have been added, but what an impressive list! I think it is important for each of us to remind our own selves why we do what we do. It is an uplifting professional activity. Why don't you make your own "Why It Is Great Being A K-State Research and Extension Professional" list in the near future?