January 2, 2018
2018 New Year's Resolution-Your Secret to Success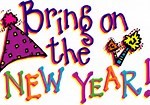 Create a safer, smarter facility using the "5S Guide." Give your department the competitive edge, increase efficiency, and survival in this ever changing business climate. The 5S system has been employed by the Japanese workforce to increase workplace organization. No matter where you work, whether it is a laboratory, shop, farm, or office, it has proven to lower costs, increase quality, improve safety, increase productivity, and induce a higher level of job satisfaction. The five pillars include: SORT, SET IN ORDER, SHINE, STANDARDIZE, AND SUSTAIN.

Clutter on the job is dangerous. Chaos on the job leads to unproductivity. Housekeeping is part of your job. Working together to keep your area neat and clean is a shared responsibility. To learn more about the 5S System, a guide is provided by Creative Safety Supply. It can be accessed on the agsafe website at this link: http://www.ksre.k-state.edu/agsafe/announcements/Guide-5SP_12.28.17.pdf.

Make 2018 your best year ever. Start to declutter today!