October 2, 2018
Fall: A Season of Professional Reflection, Celebration, Preparation and Improvement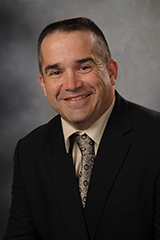 Fall is here. It is a busy time for most Extension professionals, although I would be hard pressed to pick out an off-season for us.

We have to develop and submit local unit action plans. Agents have to prepare for their performance reviews. Specialists have to prepare for their promotion & tenure (P & T) and annual reviews. Local unit annual meetings have to be planned and conducted. Administrators, board members, and P & T committees have to lead and coordinate all of those activities.

Additionally, Fall is typically a season of professional development opportunities, as many of our professional development activities occur, including this week's National Epsilon Sigma Phi Conference and the fast approaching K-State Research and Extension Annual Conference 2018 (October 16 – 18). We have to go to at least some of those professional development opportunities, especially annual conference.

Whew! There is a lot on our fall "Have To" list. Extension professionals love helping people improve their lives through the power of research, education, and facilitation. Don't all of these administrative obligations on the Have To list just get in the way of that?

Do they? If we, as Extension professionals, like helping people through our Extension endeavors, don't we also like to reflect on and celebrate our accomplishments? Don't we want to examine the challenges we faced and will face and seek mentoring on how to better approach those challenges? Aren't we excited about this upcoming year and want to show how we plan to help the people we serve? Don't we want to become better at being Extension professionals?

The answer to all of those questions should be "yes." They are our ubiquitous professional objectives. If we re-examine all of those items on our fall Have To list from that context, you will notice that each item enables us to accomplish one or more of those objectives.

Context is everything. If we approach our fall to do list as a Have To list, it becomes a bear and a burden. If we approach it with our professional objectives in mind, we will see it for what it truly is. Fall is our season of professional reflection, celebration, preparation, and improvement.