October 30, 2018
Program Leader Coordinator News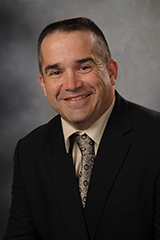 It is with great pleasure that I announce our new, first ever, Program Leader Coordinators. The Program Leader Coordinators were selected after a highly competitive search and screen process that involved our Extension Administration Team, the search committee, our Extension State Leaders, and our Program Focus Team Leaders.

Our Program Leaders are:
• For family and consumer sciences, Gayle Price – Southeast Region Family and Consumer Sciences Specialist;
• For community vitality, Trudy Rice – Community Vitality Specialist; and,
• For agriculture and natural resources, Robin Reid – Department of Agricultural Economics Extension Associate.

As Program Leader Coordinators, Gayle, Trudy and Robin will hold partial administrative appointments and work directly with our Associate Director for Extension Programs, Dr. Paula Peters. In this capacity, they will work with Dr. Peters and the Extension Administration Team in communicating with and coordinating the efforts of our Extension State Leaders and Program Focus Team Leaders. They will also serve our programming needs by facilitating interdisciplinary programming endeavors and by representing their respective programming areas both here on campus and in our North Central Region.

Please join me in congratulating and thanking Gayle, Trudy and Robin for being our new, first ever, Program Leader Coordinators!