April 2, 2019
First Friday-- Effective Use of Social Media for Rural Organizations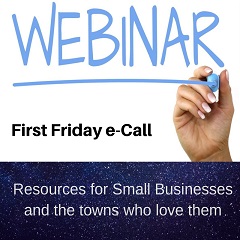 Everyone says, "You have to be on social media to promote your business or organization." But where do you start? Who is your audience and what social media sites do they use? What's the best way to help me tell my rural story?

Andy Stanton from Remarkably Rural Consulting Solutions has developed a webinar that helps you get into the mindset of using social media to not only promote your organization, but to tell your rural story. With this mindset, you'll be able to harness the most popular social media sites and build relationships with potential, new, and current consumers. He'll offer useful tips and tricks for your social media strategy (yes, you need to have a strategy) that you can implement right after the e-call.

This is a zoom call. To get connection information, please contact Nancy Daniels at nkdaniels@ksu.edu.