March 24, 2020
Master Farm Families - Plan for 2020 Selections!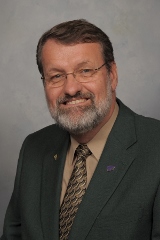 The Master Farm Families for 2019 were recently honored at a banquet in Manhattan on March 13, 2020. Seeing those 6 families from across Kansas being honored with family, Extension agents and friends attending together with alumni of the Master Farmer/Master Farm Homemaker classes of years past was a joy beyond description. This program is sponsored by K-State Research and Extension and Kansas Farmer Magazine, with additional support provided by Kansas Farm Bureau, Frontier Farm Credit/American AgCredit, and the Kansas State Fair Board.

If you missed seeing the news releases on the Master Farm Families for 2019, follow this link to read about each family. All these families have been great users of the K-State Research and Extension resources, and local leaders in your communities. All have been engaged with Extension locally through 4-H and a plethora of other educational programs over the years.

I know you have many more successful farm/ranch families who are great local community leaders. Begin the process now to identify a family who should be recognized from your Extension district or county as a member of the 2020 honorees!

We are working on the nomination forms to get them more user friendly and completely on-line. The plan will be to have the on-line forms ready for nominations that are called for about September 1, and due to be completed by mid-November. I hope your district/county has a 2020 nominee for the Master Farm Family recognition program.