June 9, 2020
Use Your Vacation Days to Reset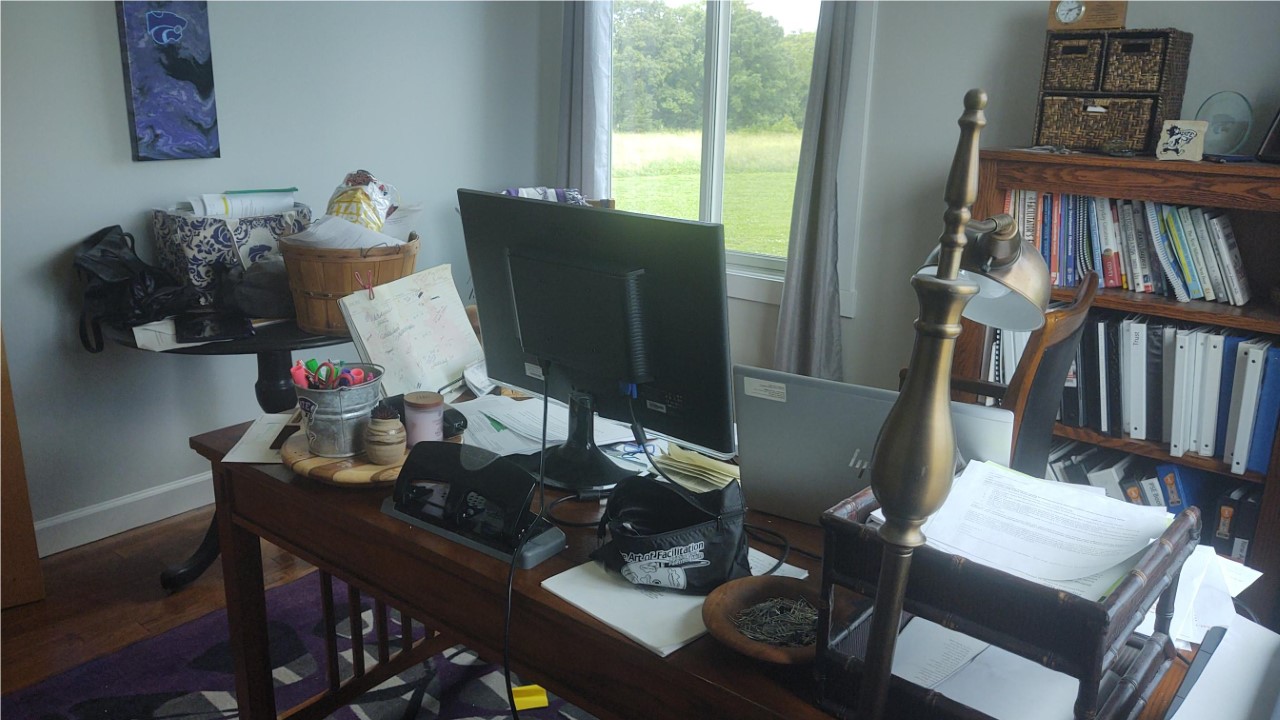 We are starting the fourth month of our disrupted work environment and summer officially starts this month. Many may be asking how to take a vacation when you are already working from home or maybe you are the only one in the office. Summer looks different this year for everyone including work life, school life, and home life. However, it is still important to take an official break from your routine. Everyone needs a break from the continuous demands of work to let your mind and body reset. How do you know you might need a break and what might that break look like if you have been working from a flex-site?
Signs that you need a break:
• You're having trouble sleeping.
• Your personal life is suffering.
• You're starting to make more mistakes at work.
• You're no longer enthusiastic about your work.
• You've lost your sense of humor.
• Molehills routinely become mountains.
• Your work site is either completely messy or totally organized. Above is a picture of mine-you decide!
Best practices to take a vacation from your flex-site office:
• Turn on your out of office reply and let others know you are not available, when you will return and who to contact in case of an emergency.
• Do not go into the office whether it is across town or in the next room.
• If you are working from home close the door to the room or throw a blanket over the space!
• Resist the urge to check email and join in "just that one" Zoom meeting!
• Focus on the leisure things you enjoy doing.
• Make plans with family, friends, and pets to do something special, whether your vacation is a destination or a staycation.
While making this decision, take time to consider what you have been through and what you will need going forward. Do not underestimate the power of giving yourself the space to rest. This might not be the vacation you had envisioned in January but you can still have a break from work, wherever your flex-work site is.