June 9, 2020
A This and That Week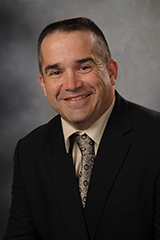 Our on campus reawakening and system budget planning process continues this week. We should be able to divulge our campus reawakening plan and how we plan to meet our budget challenge in the next couple of weeks. I want to express my appreciation for the patience being exhibited by all of you in this process.

I want to remind everyone of our fun collaboration with K-State Athletics. Our county and district local units are to pick a farm or ranch family from the county or counties they serve to be Willie's Farm Family. The winning families from each county will receive two free tickets and be recognized at the November 7, 2020 K-State vs Texas Tech game where Willie and K-State Athletics will celebrate agriculture! To select the Willie's Farm Family, local units can ask farm and ranch families to enter a random draw contest, or they can ask for nominations and select the winning family by committee vote. The local unit can choose whichever method is best for your county or counties. The winning family's information has to be submitted online by June 30, 2020 at k-st.at/FB20-AG.

We can probably all agree that we are facing challenging times. We have COVID-19, a poor economy, social justice, fairs, and many other issues worrying us. We are Extension professionals, and I have no doubt that we will live up to our mission by helping the communities and people we serve to navigate these challenges.

We cannot do that, however, unless we take care of ourselves and our colleagues. If you are feeling stressed, talk to your colleagues about it and take the time you need to manage that stress in productive ways. If you see a colleague who is stressed, lend them a caring heart, listening ear, and a hand to accomplish what they need to accomplish. Also, remember that the State of Kansas offers the Employee Assistance Program for benefits eligible state of Kansas employees and their families. More information about this program can be found at www.k-state.edu/hcs/benefits/total-rewards/eap.html.