June 9, 2020
College of Agriculture Names Graduate Faculty, Student Teaching Award Winners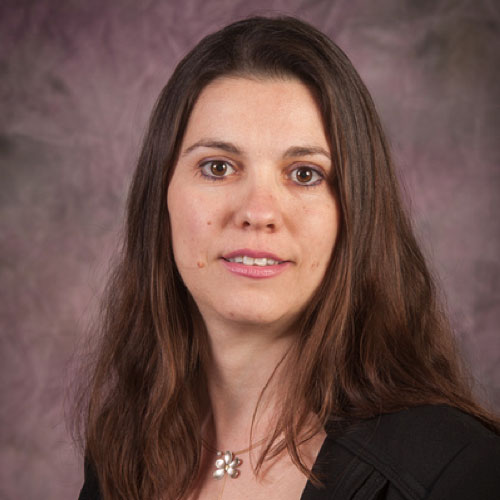 The K-State College of Agriculture named its recipients of faculty and graduate student teaching awards for the 2019-2020 academic year during an online ceremony recently.
Marty Draper, the associate dean for research and graduate programs in the college, lauded each of the award winners as "elite."
"You have all shown your prowess over the past year by receiving special awards for your teaching, research and engagement," Draper said. "We are proud of you and we are glad you are at K-State."
Eleni Pliakoni, an associate professor of urban food production and post-harvest handling, received the Graduate Faculty Teaching award. She is originally from Vólos, Greece.
Draper said Pliakoni teaches seven classes at K-State's Olathe campus "and keeps them fresh by mixing traditional lectures, class discussion, student presentations, guest speakers and field trips." Pliakoni also challenges her students with in-class debates, modifying the three-minute thesis, discussing hot topics and encouraging student-led discussion.
She has a strong record in professional development, publishing and grantsmanship, Draper said.
Three graduate students received the Richard Elmore Brown award for their teaching success this past year. They include:
• Karen Schneck, a masters student in horticulture and natural resources from Lawrence, KS
• Esther McCabe, a doctoral student in animal sciences and industry from Elk City, KS
• Caitlin Evans, a doctoral student in grain sciences and industry from Knoxville, TN
"Graduate students are critical to successful research in any research-intensive institution," Draper said. "Research is a learning experience; it is our future to translate science and critical thinking. We should never think we have learned all there is to learn."
He added: "When students teach, they expand their comfort with their knowledge and they are better prepared for the working world. They learn how to relate their knowledge in meaningful ways."
Draper said this year's graduate teaching and student award winners shared a common thread of "caring, investing time in preparation and giving thought to innovatively connecting the subject matter to real world scenarios."
"In other words," he said, "relevance."
In addition to the College of Agriculture awards, many other graduate students were recognized for various accomplishments this past year with departmental, college and professional society awards and scholarships.
Draper said others have received awards "that we are not aware of right now, so this list is only a partial representation of the quality students in the K-State College of Agriculture."
By department, others recognized include:
Agricultural economics – Hannah Shear, Elliott Carver, Balaji Aranvindhan Pandian and Pedro Rossini.
Animal science and industry – Kiah Gourley, Madison Butler and Daniel Vega.
Entomology – Cameron Osborne, Paula Rozo.
Grain science and industry – Roselle Baretto, Caitlin Evans, Yanting Shen, Anu Suprabha Raj, Randall Martin, Julia Pezzali, Megan Haverkamp, Heather Acuff, Delaney Web, Jialiang Shi and Ruijia Hu.
Horticulture and natural resources – Ty Werdel, Kelly Gude, Tricia Jenkins, Kristen Sikorsky, Michael Brunson.
Plant pathology – Nar Ranabhat, Victoria Cast, Afsana Noor and Paula Silva.