August 4, 2020
Register Now for Smart Choice | Smart Use Training!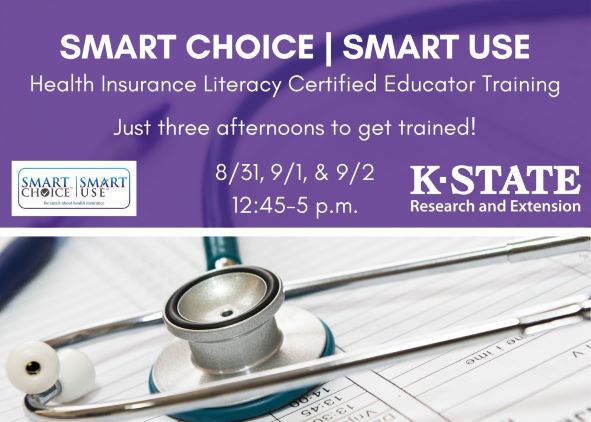 Become trained in a health insurance literacy program called "Smart Choice | Smart Use," which was created by the University of Maryland Extension and University of Delaware Cooperative Extension!

The Family Resource Management PFT is hosting virtual training at no cost to K-State Research and Extension staff! It'll take just three afternoons (12:45 - 5 p.m.) on August 31, September 1, and September 2.

Get more information, including agendas and registration at http://bit.ly/ksresmartchoicesmartuse. Registration closes August 17!

If you have any questions regarding this training, you may contact Denise Dias at 913-715-7013 or denise.dias@jocogov.org.