September 22, 2020
Kansas Youth Leadership Forum Slated November 21-22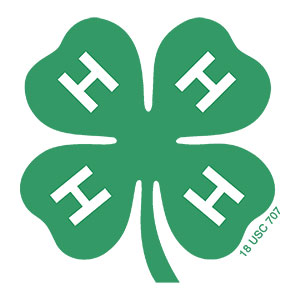 A two-day workshop aimed at helping youth build their leadership skills will be held online this year.
The Kansas Youth Leadership Forum (KYLF) is scheduled November 21-22. Youth ages 14-18 are encouraged to sign up by October 15 through the Kansas 4-H website.
"The world needs more leaders and that's what we're working on in Kansas 4-H," said Beth Hinshaw, the 4-H youth development specialist for southeast Kansas. "We always want to help young people build their leadership skills so they can be leaders today and in the future."

Hinshaw notes that workshops offered during KYLF include lessons on finding your spark, leading in times of disruption, making a difference, communication skills and more.

Like so many other events the past six months, the forum has been moved to a completely online format due to the ongoing COVID-19 pandemic. Yet, Hinshaw said, much of the forum remains the same as what would be offered in person.

"Some of the sessions will be held all together (online) and some will be held in smaller groups," she said. "There's still time to get to know other people from around the state."

She also notes that providing opportunities for youth to interact is a focal point.

"Finding ways to build in interaction and discussion is important," Hinshaw said. "It goes with the experiential learning model that we promote in Kansas 4-H, in which we do something, we reflect on it, and then we apply what we've learned.

"We learn from these opportunities when we talk with others about what it is that we've learned and how we might apply that in the future."

In addition to offering leadership sessions, the forum annually is the event where new members are elected to the Kansas 4-H Leadership Council, a group of youth that play a critical role in driving the success of the state's program.