June 1, 2021
First Friday Call: Creating Quality Child Care for Your Community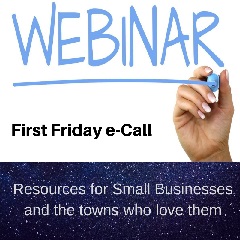 Is finding quality child care a challenge in your community? Join us for the First Friday e-Call, Friday, June 4 at 9:30 a.m. by zoom as Aimee Baker, Wichita County agent, tells how the Grow & Learn Childcare collaboration worked together to provide quality childcare to meet the needs of each child and family in a nurturing, safe and educational environment.
Additional child care experts have been invited to voice their experience. The call is open to the public; please invite anyone who may be interested.
One-time zoom registration is required. When you are accepted, please put the calendar item into your calendar. The approval will come within 24 hours from Nancy Daniels <no-reply@zoom.us>. Questions, ask Nancy Daniels, nkdaniels@ksu.edu.
The purpose of the First Friday e-call is to increase the local community's knowledge about the experts, education, and economic resources available to help small businesses and entrepreneurs and the towns that love them. To learn about future programs, see the Community Vitality Events Calendar.