June 8, 2021
Setting Things Straight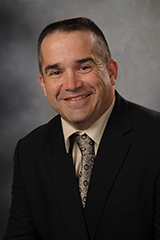 It has been a long year for all of us. I am going to try to practice what I preach about taking care of ourselves and am taking a longer-than-usual break this summer. The mountains are calling. I am going to be on annual leave from the close of business June 11 through the start of business July 6. Drs. Chris Onstad and Rick Peterson will be in charge of our extension operations while I am gone. I am sure they will have everything well in hand.

Before I go on vacation, I do want to set the record straight on something. I have received questions from colleagues about rumors. These rumors concern transferring regional specialists to campus and shutting down the regional centers. Those rumors are untrue. We are considering neither at this time, nor were we before.

What led to these rumors? I believe everyone knows how rumors get started and grow. With a little bit of known information, a person fills in gaps in the story line with their biases and perceptions. Others add to it. The rumor grows and takes on a life of its own.

What are we considering with regard to our regional specialists and regional centers? Regional specialists have always had a direct supervisor and indirect supervisor. The center head has always been the direct supervisor. The indirect supervisor provides input to the direct supervisor regarding their perceptions of a specialist's performance. The indirect supervisor of the tenure-track specialists has been the head of the campus tenure department home of that specialist. In the case of non-tenure track family and consumer science and 4-H youth development regional specialists, the indirect supervisors are the associate director for extension programs and 4-H youth development program leader, respectively.

We are considering a proposal to flip the direct and indirect supervisors of the family and consumer science and 4-H youth development specialists. This is purely supervisory and not a locational decision. The regional specialists will remain located in their respective centers. This switch in supervision is being considered for a variety of reasons, and there are pros and cons to remaining the same or adopting the proposal. No decision has been made either way.

A second proposal is whether the operating budget lines tied to these positions should be rerouted if the direct and indirect supervisors are switched. There are pros and cons to consider with this, too.

As you can see, we are not planning to move regional specialists to campus. In fact, as many have heard me say, my long-term goals are to have more regional specialists, not fewer.

Is there a possibility that a decision could be made affecting a regional center in the future? It would be dishonest for me to say no, but I would say it is very unlikely. We all realize that our system is dependent on appropriated funds. Accordingly, one could imagine a possible budget scenario arising when regional centers would need to be closed. That is not the situation today, and it hopefully will not be the situation in the years to come.

There has been concern expressed about the location of our northeast center, and there have been discussions about moving it elsewhere. Once again, this is an issue of location of the center, not one of need. In fact, the discussions to date regarding moving the northeast center have included expanding its services and staffing. The discussions have not been any deeper than at the brainstorming "what if …" level, and it would require a strong budget outlook to accomplish such a transition.

In summary, there are decisions to be made about the direct and indirect supervisors of eight regional specialists and how to route their respective budgets. No matter the outcome of that decision, the specialist positions will remain located in their current regional centers. There are no plans to move regional specialists back to campus or to close a regional center.

The people we serve deserve an effective and efficient research and extension system to develop and deliver the education they need to make their life-enhancing decisions. Accordingly, it is the duty of our administrative leaders to the system and the people of Kansas to seek out ways to become more effective and efficient at educating the people of Kansas. We say "what if …" a lot. Some ideas take flight. Many do not. With that being said, the closing of our research and extension centers and the relocation of regional extension specialist positions to campus never even made it to the "what if …" stage. I have no idea how these rumors got started, but let's put them to rest now.