September 26, 2023
First Friday and Trail Talk Tuesdays Focus on Public Trail Resources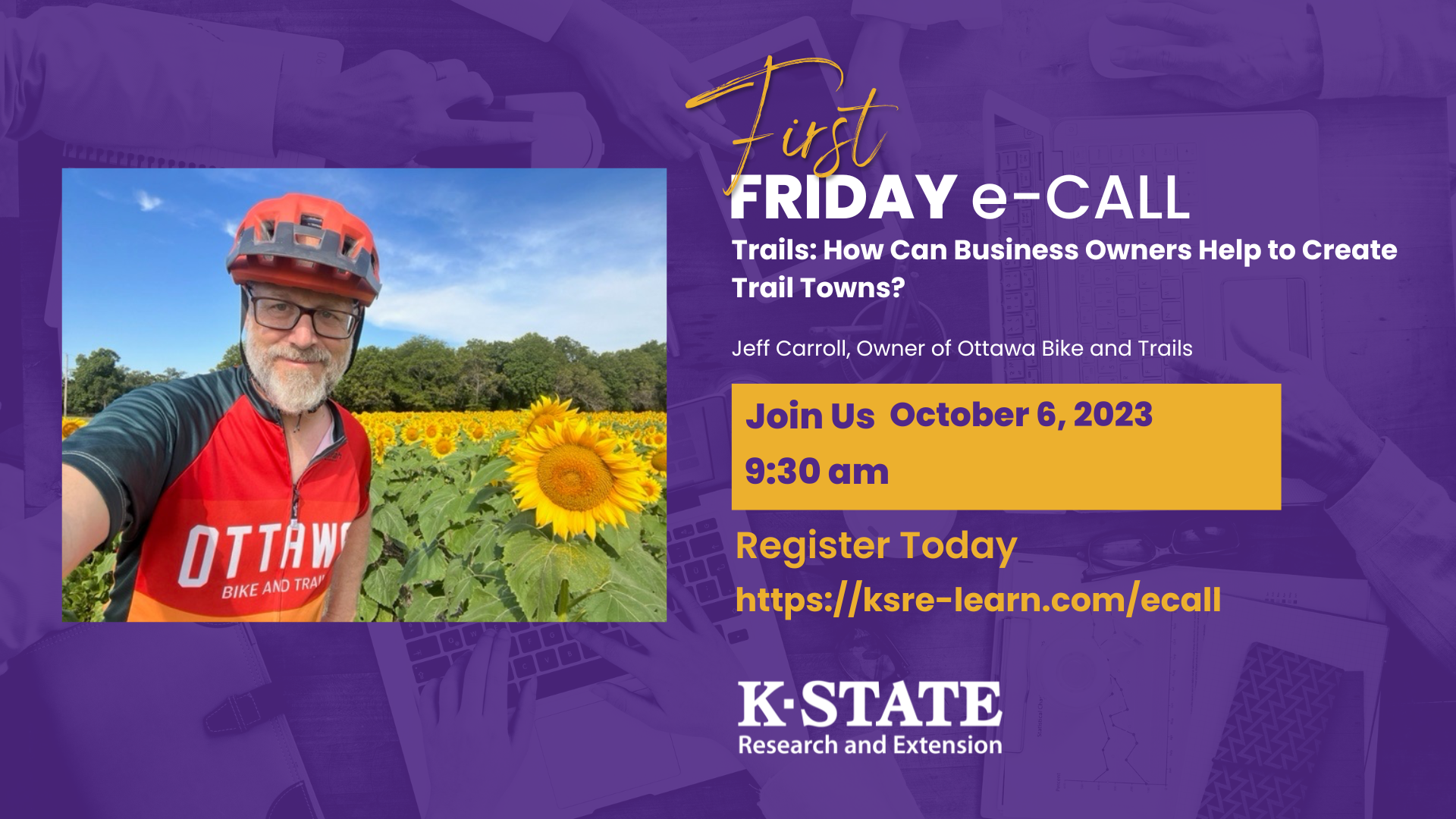 On Friday, October 6, at 9:30 a.m. CT is the First Friday e-Call, "How Business Owners Help Create Trail Towns." Jeff Carroll, owner of Ottawa Bike and Trails, is the speaker. As the owner of Ottawa Bike and Trails, Jeff Carroll's learned a thing or two about what bikers need in order to come to your trail.
The First Friday E-Call is open to the public; please help spread the word to those in your communities who may be interested in attending. If you are already registered for First Friday calls, the registration stays the same. To register: https://ksre-learn.com/ecall.
Beginning October 10, we'll host a monthly Trail Talk Tuesdays call from noon to 1 p.m. CT for six months. These calls will be a "how to" for trail advocates of all kinds. October 10 topic is "Where do we start?" To register for Trail Talk Tuesdays, https://ksre-learn.com/trail-talk. Please help get this information to those who might be interested. All are welcome.
If you or someone in your community would like to receive social media promotions for any community vitality events, please email ksrecv@ksu.edu.