September 26, 2023
The Community Health Corner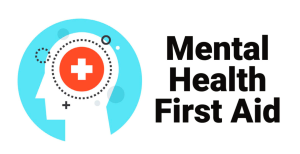 The National Extension Framework for Health Equity and Well-being recommends using community development strategies with health literacy programs to ensure that everyone has a fair and just opportunity to be as healthy as possible. The following resources help us improve well-being for all and achieve Healthy Kansas 2030 and Healthy People 2030 objectives.
$25,000 Capacity Building Grants: Sunflower Foundation is accepting applications from nonprofit organizations with a primary focus to improve individual/community health and/or the social, structural, and economic drivers that contribute to health outcomes. Applications are due by October 19. Funding announcements are anticipated on or before December 22, 2023, with an expected start date for projects of February 1, 2024.
Back to School Anxiety: KCSL (Kansas Children's Service League) reminds us that it's normal for children to feel worried going back to school. Here are tips to share with families to ease their children's back-to-school jitters:
Validate their feelings- Make sure you are being empathic to how they are feeling.
Understand their worry- Ask open ended questions and be curious about why they are feeling this way.
Gather facts together- Walk through the situation and talk about different scenarios that can relate to what they are worried about.
Develop a coping thought- Talk about worst case scenarios and what could be done if the worry does happen.
Encourage taking brave steps- Encourage your child to take some small steps to overcome their anxiety.
If the anxiety lasts for more than a few weeks, dig deeper. Help the child and their parent/guardian to reach out to school counselors, trusted adults or family doctor.
Mental Health First Aid training: United Methodist Health Ministry Fund (Health Fund) offers one-day, online training for participants to learn risk factors and warning signs for mental health and substance use concerns, strategies for how to help someone in both crisis and non-crisis situations, and where to turn for help. Free adult and youth focused Mental Health First Aid sessions are scheduled on a regular basis in to Spring, 2024. You can find the current schedule here.
For more information, contact Elaine Johannes, ejohanne@ksu.edu; and Stephanie Gutierrez, smgutier@k-state.edu.